With the aim of discussing "Law Practice 4.0" and the "The Digital transformation in legal industry", Rolling Legal promoted an Open Day with lawyers from the region.
The event took place during the 1st of July and, in order to guarantee security and to respond to all the lawyers who expressed interest in participating, two sessions with a similar agenda were held.
In the morning session, and after offering a breakfast box to all guests, Rita Cardoso (Managing Director of Rolling Space) began the session with a presentation of Rolling Space and the contextualization of the theme of "Law Practice 4.0" and the "The Digital transformation in legal industry".
This was followed by a presentation of the Rolling Legal platform by Catarina Fernandes (Sales Account Manager of Rolling Legal), who highlighted the numerous advantages of the use of Rolling Legal in the day-to-day practice of lawyers.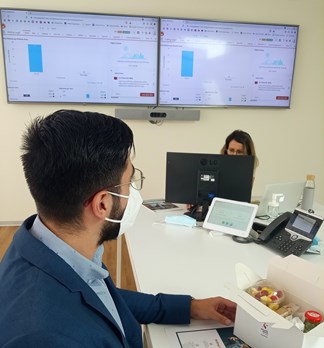 In the presentation of a success story, Daniel dos Reis (from the law firm Reis & Pellicano International Lawyers) highlighted that, "with Rolling Legal we stopped navigating at sight and professionalized the management of the office".
Daniel dos Reis also emphasized that "knowing how much each employee invoices allows us to establish goals and bonuses according to the objectives achieved".
This was the starting point for the debate and sharing of experiences between the guest lawyers, who identified the constraints they face in their activity and the advantages of the digital processes in the legal practice.
In the afternoon session, it was Hélder Costa (CEO of Rolling Space) who made a point of exemplifying the benefits of the Rolling Legal solution and removing the question of the security of cloud platforms.
He also emphasized that Rolling Legal is built on the Salesforce platform, which has a robust and flexible security architecture that is trusted by companies from all over the world, including those in the most regulated industries (finance, health and government).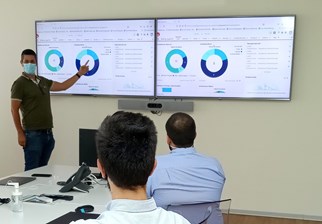 Daniel dos Reis highlighted that, with Rolling Legal, "we are now able to effectively control the work of each member of our team and the time spent on tasks.
Knowing at all times when and how much was invoiced allows us to make more reliable financial forecasts".
At the end of the event, those responsible said that, given the interest of the theme and the adhesion of the lawyers, another event would be scheduled, dedicated to lawyers working in legal departments.