Traditionally, the Easter Christian holiday celebrates resurrection or renewal.
However it is also synonymous with business: whether in tourism - with the Easter holidays - or in the trade of goods and services.
Chocolates in egg or bunny shape are widely known!
Did you know that there are more than 600 registered trademarks (between applications, active and inactive trademarks) that include the word "Easter", in such diverse areas as computer games and pet food? And that Lindt's chocolate bunny sparked a court war over property rights?
Among the various trademark names that include the word "EASTER", we have several linked to businesses that we would never have imagined associated with Easter: from abrasives for dental use to pillows for medicinal use.
While EASTER EGG is a trademark for computer and video games, slot machines for gambling, and gaming services provided online, EASTER EGG HUNT is a trademark for ice cream!
And what about the EASTER BRUNCH trademark, registered as a pet food?
Of course, if this happens with the term "Easter", imagine the registrations with the name JESUS!
But back to the wonderful world of sweets, there are numerous brands that are familiar to us and to which we turn, especially on this occasion: 
- Nestlé
Nestlé is the largest food and beverage company in the world. It's active in 191 countries and has about 328,000 employees! It offers a wide product and service portfolio for every stage of people's lives and their pets. It owns more than 2.000 brands ranging from global icons such as Nescafé or Nespresso, to Kit Kat chocolates.
Its history begins in 1866, when the Anglo-Swiss Condensed Milk company opens the first condensed milk factory in Europe, in Switzerland.
Henri Nestlé develops a baby food from a discovery made in 1867 and in 1905 his company merges with Anglo-Swiss to form what is now the Nestlé Group. 
Nestlé begins selling chocolate for the first time when it takes over Peter & Kohler's sales and export business. Henri Nestlé himself plays a key role in the development of milk chocolate from 1875 onwards, when he supplies his neighbor from Vevey, Daniel Peter with condensed milk, which he uses to develop the first commercial product in the 1880s.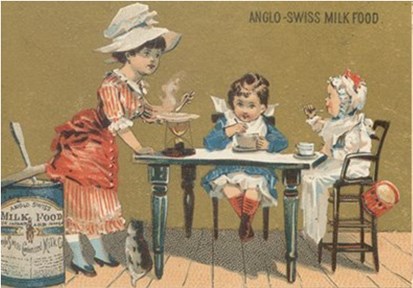 The first trademark was registered by Société des Produits Nestlé S.A. for the text MENIER in June 1876, in Nice class 30 and the trademark is still valid today.
When thinking of Easter, it is almost inevitable to think of KINDER Eggs! This trademark belongs to the Ferrero company, the second largest chocolate and confectionery company in the world, owning brands such as Nutella, Kinder, Tic Tac and Ferrero Rocher.
The eggs' history began with Michele, the founder's son, who, in times of crisis at the end of the 1960s, had the brilliant idea of creating a chocolate with more milk, without coloring or preservatives and in small portions, so as to please children with its flavor and win over mothers with a quality product to offer their children.
In October 1968, the company launched on the Italian and German markets (under the name Kinder Schokolade) the KINDER chocolate brand, which in German means "child" a small, tasty and nutritious chocolate bar with a milk filling, developed by the company's German subsidiary.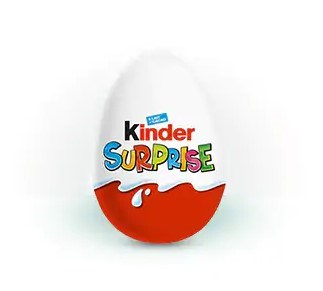 It was only in 1974 that the brilliant idea of transforming KINDER into a small chocolate egg came about, a product that was linked to Easter, with strong emotional value for children, and that literally kept the magic of the date every day of the year.
The main product differentiation was a toy (a kind of surprise for children) that came inside a yellow plastic capsule (the colour represents the yolk of a real egg) in the small chocolate egg, and could be collectible. 
The first trademark was registered by the owner Ferrero S.P.A for the text TICK-TACK in September 1904, in the Nice class 30.
The trademark remains valid to this day. 
- CADBURY
The British multinational company has been wholly owned by Mondelez International - originally Kraft Foods - since 2010.  
CADBURY's history goes back to 1824, when young John Cadbury opened a small shop in the English city of Birmingham to sell teas, coffee and cocoa. With this, he intended to keep people away from drinking alcoholic beverages.
In 1831 the business grew, stopped selling only these products and started manufacturing a cocoa-based drink on an industrial scale. Already in 1842 the company offered 11 different varieties of cocoa and 16 types of chocolate drinks. 
The main icon of the traditional British company is its milk chocolate bar called CADBURY DAIRY MILK, introduced on the market in June 1905 with its unmistakable lilac-coloured packaging.
The owner of the CADBURY trademark has more than 3.200 valid trademarks in Nice Class 30, containing the descriptions "Chocolate", "Easter" and "Eggs".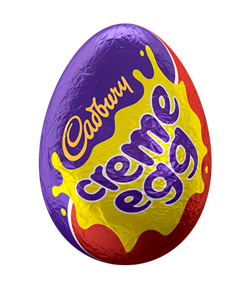 The company also has a Theme Park - the  CADBURY WORLD - a mix of chocolate factory and theme park, located in Bourneville, south of the Birmingham city, in England.
Opened on August 14, 1990, its objective is to tell the brand's history, the CADBURY products history, but also the chocolate history in a general way.  It quickly became one of the most popular attractions in the United Kingdom, welcoming almost 600.000 visitors every year. 
The second CADBURY WORLD was inaugurated in July 2003 in the company's factory in Dunedin, an important city in New Zealand.
Lindt & Sprüngli's chocolate bunny has played a notable role in some of the European Union's (EU) most important disputes.  
It all began in March 1845 when David Sprüngli-Schwarz and his son, Rudolf Sprüngli-Ammann, opened Sprüngli & Son, a small confectionery shop in the old part of the Swiss city of Zurich. They began to perfect a new Italian recipe for chocolate in solid form. It was so successful that two years later the company moved to Horgen, on the shores of beautiful Lake Zurich, where it opened a small factory with only 10 employees.
Retiring in 1892, Rudolf Sprüngli-Ammann divided the business between his two sons. One of the sons eventually bought the small but extremely famous chocolate factory of Rodolphe Lindt (founded in 1879 in Bern), and with it the secrets of making the most desirable chocolates of the time, and thus formed LINDT & SPRÜNGLI.
As for LINDT GOLD BUNNY, small milk chocolate bunnies, identified by their gold paper and a red ribbon around their necks, were first launched in 1952, becoming extremely popular at Easter time. More than 135 million units are sold every year!
Legend has it that one spring morning in Switzerland, one of LINDT's Maitres chocolatiers noticed the presence of a rabbit in his garden. His son was so happy when he saw the animal that he began to cry as soon as it disappeared. Intrigued by his son's reaction, the father had the following idea: make a chocolate bunny with a bell around its neck, never to be lost. The sweet bunny made of milk chocolate was packed with a shiny golden material and a special quality seal.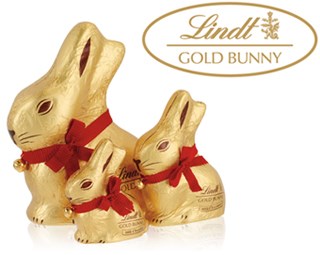 These chocolate bunnies became even more famous after a nearly 12-year dispute over ownership of the trademark and Lindt & Sprüngli's fight against German chocolate maker Confiserie Riegelein to try to stop it from producing similar chocolate bunnies. 
The decision set a legal precedent in copyright law. 
In 2004, Lindt & Sprüngli had filed an application to register this bunny as a 3D trademark - at the time called a Community three-dimensional trademark - in the European Union. However, other companies were also making chocolate Easter bunnies and one Austrian company even wrapped them in gold leaf, so the registration was not granted on the grounds that the product was not sufficiently distinctive.
In 2013, the European Court of Justice (ECJ) upheld an earlier decision that Lindt's bunny is devoid of any distinctive character, which was a major coup for the trademark. 
While the Court was satisfied that Lindt could demonstrate that the mark had acquired distinctive character in several member states, including Germany, this was not considered sufficient to uphold the mark. The objection of a lack of distinctive character related to the EU as a whole and therefore the "relevant public" included all member states.
Consequently, the CJEU held that in order to register the mark as a CTM, Lindt needed to prove distinctive character acquired through use in all member states. As they had not done so, Lindt's appeal was dismissed.
This case still acts to this day as case law regarding EU trademark law.
But what does it all mean?
Even though Easter has become a very lucrative business and there are a lot of trademarks around this festivity, the important thing is to be able to appreciate this time of renewal by using solutions that help you manage your trademarks properly.
Don't go running off in a search for Easter eggs when you can take the time to get to know Rolling Trademarks, while savoring the chocolate of your choice!