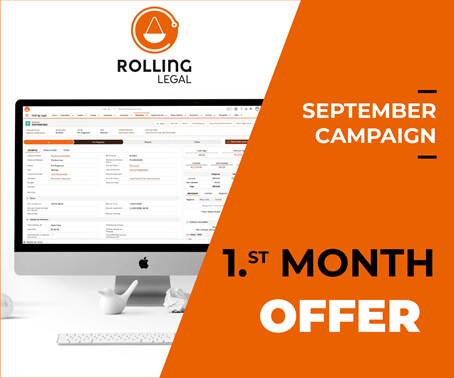 SEPTEMBER SPECIAL CAMPAIGN
1 MONTH FREE OFFER ON ACQUIRING YOUR LICENSES!


It's time to get back to work... and increase the efficiency and productivity of your legal practice.
Learn more about this innovative platform that allows you to manage all your activity, anywhere and any device. With all the security!
ENJOY THIS OFFER!